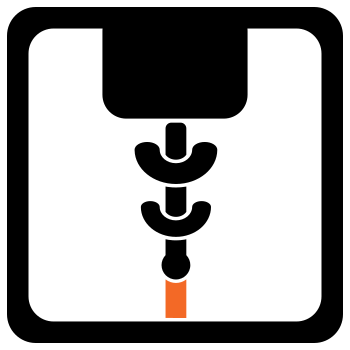 Engravinator
An open source laser engraver platform
The Engravinator is a laser engraver designed as an open source project with all the designs, builds and instructions available for free.
Instead of being a laser engraver where you bring the piece to the engraver, we have designed the Engravinator to be an engraver that you bring to your work piece. For example, if you are building a large piece of furniture, you would clamp the Engravinator down to your work piece to engrave your maker's mark.
Currently, we are in the testing phase of the project and will update this site, our GitHub repository and our Twitter account with our progress.
Engravinator MK1

Awesome Features
Open Source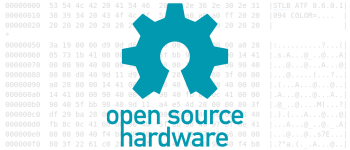 It's in our DNA. The entire MK1 system is Open Source and open for contributions and collaboration.
Fast and Quiet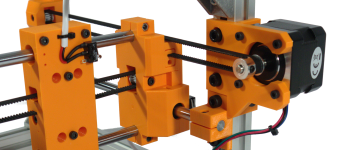 By using quality motion components, the Engravinator moves smoothly at up to 10,000 mm/min with 10 micron resolution.
Sturdy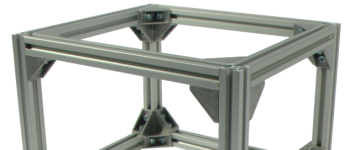 Extruded 2020 aluminum extrusion frame make for a ridged platform that keeps the engraver square while reducing overall weight.
Safe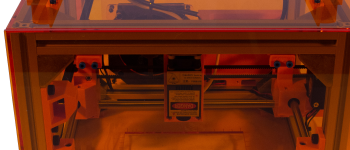 The Engravinator's fully enclosed housing means that while the laser is running, your eyeballs are safe from harm.
Customizable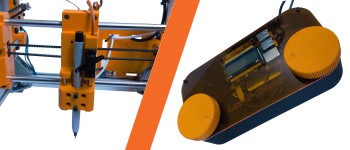 With the Engravinator's Open Source design and a community of makers behind it, the Engravinator is super customizable. From frame clamps to a pen plotter to a custom real-time controller, anything's possible.
Technical Specs
130mm x 130mm working area
345mm x 305mm x 245mm (W x D x H) overall size
Under 5kg total weight at full spec
Supports common PWM diode laser modules with a 16mm x 40mm M3 mounting pattern
Up to 10,000 mm/min on X and 6,000 mm/min on Y travel speed
10 micron resolution (using 1/16 micro-stepping)
8mm linear rods and bearings on both axis
Rigid 2020 aluminum extrusion frame
Full enclosure for maximum eye safety